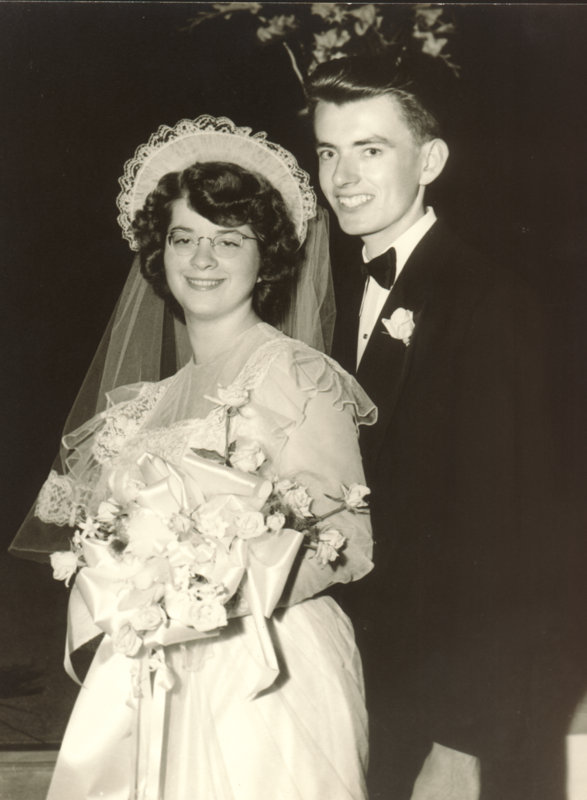 Story by Tamyra Horst
Happy 70th anniversary to David and Suzanne Elliott!
David and Suzanne Elliott were the first couple to be married at the newly built Silver Springs (Maryland) Seventh-day Adventist Church. The church sanctuary wasn't finished by their wedding on August 24, 1950, so David built steps to the platform for his bride and folding chairs filled the sanctuary for their guests.
Suzanne recalls the first time the two met, "I was twelve and he was thirteen when he and his father came to the plumbing shop where I answered phones on Sundays. After buying some fittings, they left and he winked at me with those beautiful powder blue eyes."