Story by Paulo Macena
Jorge Aguero, New Jersy Conference Personal Ministries director, recently wrote Acts of Compassion and Faith, a practical Bible study guide. It is specifically designed for small groups or family settings. Each chapter includes three sections: a specific Bible lesson, a discovery of Jesus' teachings and a practical way to share His messages, love and compassion. The guides are available in English and Spanish.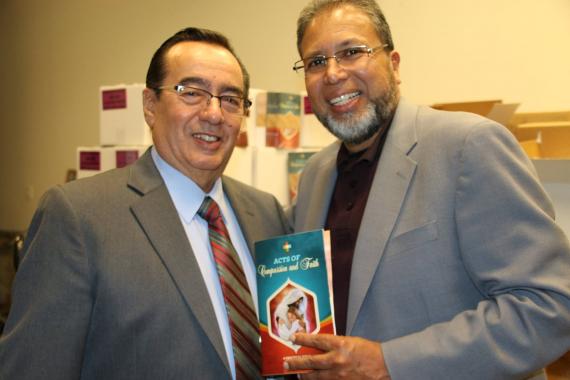 New Jersey Conference President, José H. Cortés, and Jorge Aguero, Personal Ministries director, celebrate the release of Aguero's Acts of Compassion and Faith Bible study guide.