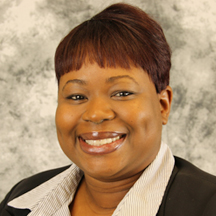 Story by V. Michelle Bernard
Starting April 1, H. Candace Nurse will serve as secretary/treasurer for the Columbia Union Revolving Fund (CURF). Nurse, currently the chief financial officer (CFO) for the Allegheny West Conference (AWC), has worked at AWC since 2008 in various roles, including assistant treasurer and Human Resources coordinator.
"Candace has demonstrated her acumen and abilities at the Allegheny West Conference and has done an excellent job," says Dave Weigley, Columbia Union Conference president and chair of the CURF board, who adds her love for people shows in her work.