Story by Benia Jennings
Allegheny West Conference (AWC) family have quickly embraced Kyle John-Baptiste and Max Gomez, both recent Class of 2019 graduates from Oakwood University (Ala.) and the newest AWC staff members.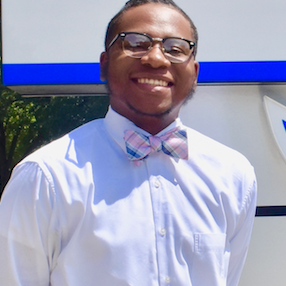 A native of the U.S. Virgin Islands, John-Baptiste says he is looking forward to his time in Columbus. He comes onboard as an auditor within the Treasury Department and an information technician for the conference office.