About Jacqueline Wheatley Messenger
Jacqueline Wheatley Messenger has served in education with notable excellence in the Columbia Union Conference for more than 30 years. She has accrued all that experience as a teacher, principal for Spencerville Adventist Academy, associate superintendent, and superintendent for the Chesapeake Conference.
Jacqueline was born and raised in Cambridge, MD. She spent her formative years outside Cambridge on her family's farm which is bordered by LeCompte Creek. She enjoyed growing up in the country, where her heart is still. Jacqueline is the youngest of three siblings for whom her parents sacrificed much in order to send all three to Shenandoah Valley Academy and then onto various Seventh-day Adventist colleges. So much so that her Dad worked two jobs tirelessly.
Jacqueline attended Columbia Union College and graduated with a B.S. degree in education. She met and married her husband, Tom, her senior year. Later Jacqueline completed her M.A. in educational administration from Hood College in Frederick, MD. The Messengers have four adult children.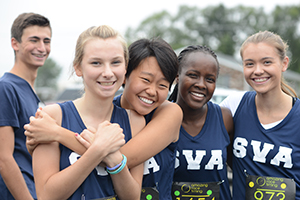 In October of 2016, Jacqueline joined the Columbia Union Conference as the Associate Director for Secondary Education. Since her passion is leadership, Jacqueline loves to help principals develop their skills in that area.                   
Office: (410) 997-3414, ext. 554
Email: jmessenger@columbiaunion.net
Resources
NAD Secondary Standards
NAD Secondary Textbook List
Application for Senior Academy Status  
Application for Out of Division Trips
Course Verification for Home-schooled Students